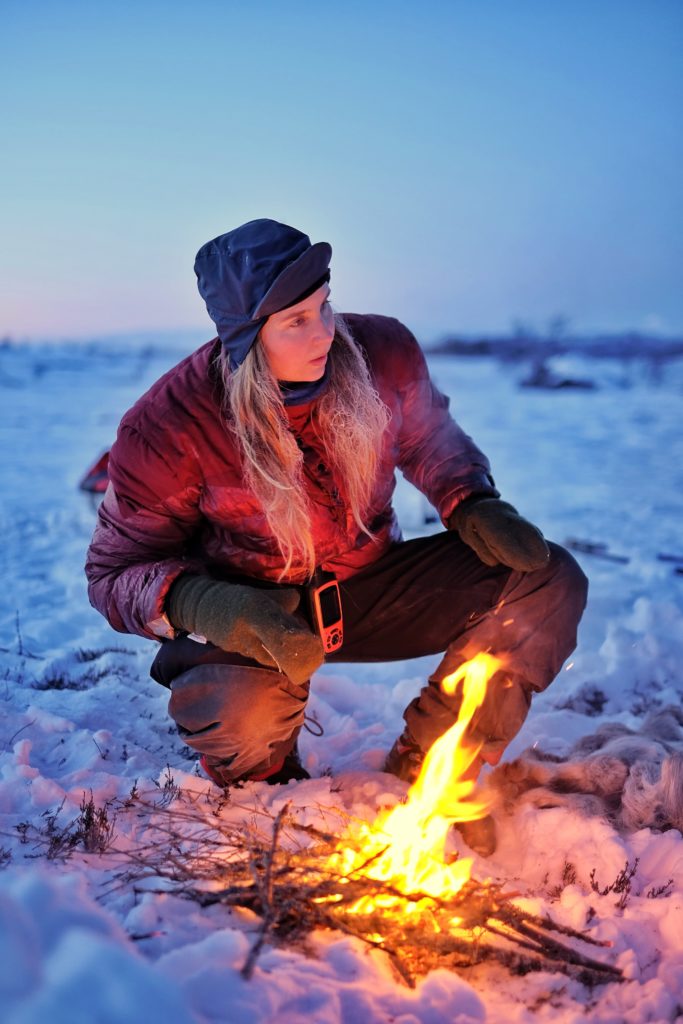 Welcome!
I want to share our mountain joy, local guides and great knowledge about the area, the cultures and the history- right at the doorstep of our backyard. Together with you I would like to share the best of our Scandinavian mountains. To me the everyday life in the mountains is all about enjoying fantastic nature, have a good local meal, meet like-minded people and have a great time together. I believe in building a company on sustainability and humanity, what´s good for the nature, economy, environment and us as human beings.
Sustainability 
To offer you sustainable, local food and good raw products along the way is important and natural to me. 
Reindeer, moose, arctic char, vegetables and berries from our mountains, forests and lakes around us is on the menu. 
I work hard to build a company that is good for the environment, the economy and the humans in my home. When you join me on one of my journeys you give 5% back to the nature around us. It means that I donate 5% in an Ethical fund to different local projects to protect our nature, wildlife and trails we hike. 
Humanity 
Yes, everyone is welcome to my journeys. I do not care about where you are from, your ethnic background, what you work with, who you are attracted to, your religious believes or what you identify as. Respect, humanity and love is our compass. People are different and that just make my journeys a happier and better experience. I believe in treating fellow humans the way i want to be treated. And to be honest – the love for adventures is the best way to bring us all together
History
Founder Sofie have been hiking this mountains for all of her life and in 2017 she had the idea that she wanted to show people around the world her passion. Combining the passion for mountains in her backyard and good local food seemed like a fantastic idea. A long the road she contacted Chef Lena Flaten at Flammans Skafferi, the local restaurant in the nearby village. Said and done. Together they created a menu based on the ingredients around us. The project got the name Foodie Hike. Since then the ideas has been evolving and now we present even more journeys. Sofie wants the company to offer big experiences in small and familiar groups. When you join one of our journeys not only we want to show you the best that Scandinaiva has to offer – we want you to feel home and a part of our family. The company is growing slowly and we are keen to keep the quality.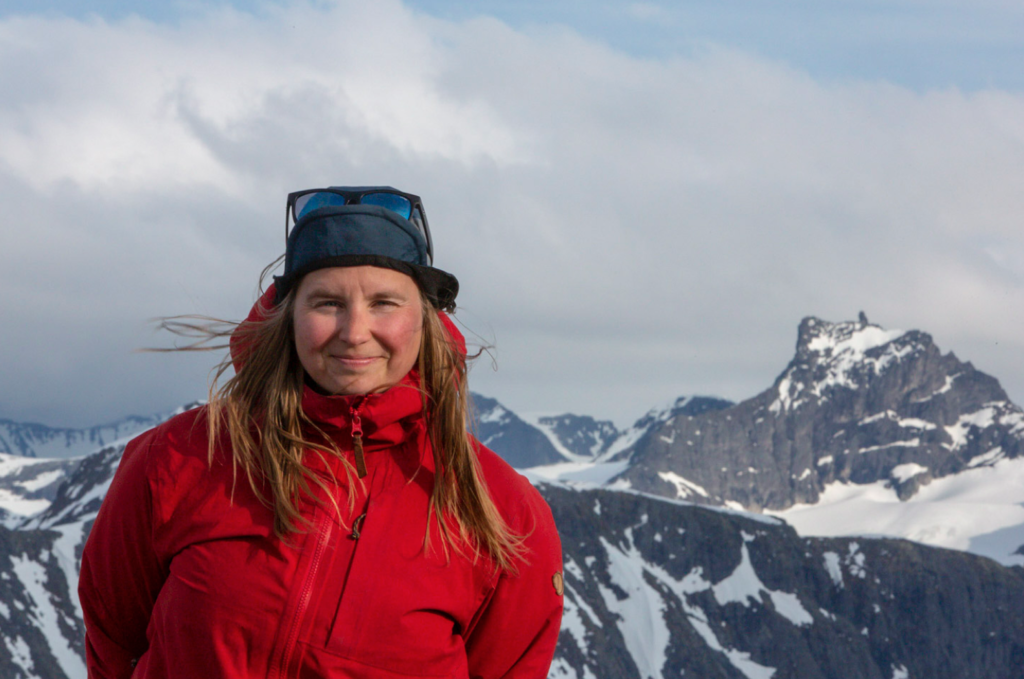 My name is Sofie Werner and I'm the founder of Strövtåg.
With both my feet strongly anchored in the mountains between Sweden and Norway people describe me as calm, happy and always ready to explore. I live in Handöl, a small village with approximately 40 residents. My passion is food (and sweets 😉 ) and the simplicity of life. 
I want to show people the nature in order to give them a better understanding why we have to protect the lakes, forests, mountains and the air we breathe. Without them we would not survive. 
Graduated Mountain Leader in Sweden (Fjälledare Sommar) and certified Wilderness First Aid Responder. 
I'm happy to show you my backyard and last of all- welcome!