Beskrivning
This evening is all about:

– Learn more about the rare, red-listed and magic bird –The Great Snipe
– Enjoy the bright early summer nights in a small group
– Have a cosy cracking fire

– Hike for approximatly 8 km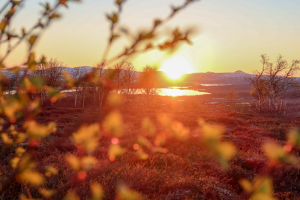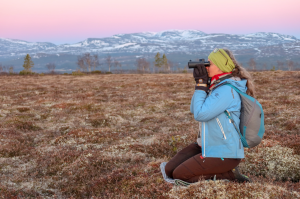 The Evening:
20.00 We met at Enaforsholms Fjällgård by a cracking fire. You get to know more about tonights movie star, the Great Snipe. 
After some local snacks and a cosy warm drink we start our hike. 
21.00 We hike aprox. 4 km in a slow pace to reconnaissance site. With mountains all around us  we start to listening for the wierdest drumming, ping-pong ball sounds one can hear.  If we are lucky we can see the small energetic bird in binoculars.  
23.30 When the bright early summer evening light is magic we begin to hike back to sum the evening.
01.00 We end this nature evening happy and calm.
The Naked truth:
We meet at Enaforsholms Fjällgård
We hike for about 8 km during the evening
Degree of hiking difficulty 2 out of 5
Small group, maximum 8 guests
This is a exclusive experience, the lek last for less than one month every year
Whats included:
The wierdest nature experience in the world
Coffee/Tea/warm drink and local snacks
Local guide
Binocular
Stunning moutain views
You need to bring:
Clothes
Good shoes, boots are to prefer
An open and happy mind


About the area- Jämtlandsfjällen
The area around famous Lake Ånnsjön are a great habitat for migration birds. Although this evening has its own star- The Great Snipe. The rare bird are red-listed and not to easy to spot. If we are lucky we find the leking birds, get to see and hear when the male trying to impress the female. 

This is not a hike where we count birds, this bird hike is suitable for nature lovers who want to learn more about The Great Snipe and have a fantastic experience in the mountains. We walk at a leisurely pace, about 4 km to the evening's reconnaissance site.
Do you want to spend the night? I suggest a night at Enaforsholms Fjällgård